The Feughside
Future Home of Clan Strachan Centre for Heritage
The names of those who donate £250 or more before 16 September 2021 will be included in the recognition stone.

The Clan Strachan Charitable Trust, with the assistance of the Clan Strachan Society, acquired the Feughside Guesthouse on 15 September 2020.
The building is currently being leased to Rob Strachan, who is operating the Feughside Guesthouse.
The Charitable Trust needs your help to create the Clan Strachan Centre for Heritage at the Feughside. Our vision is to serve as a local focus point of life in the Lower Deeside, emphasizing the 13th and early 14th-century barony of Strachan. From Medieval Anglo-Norman nobility to the slaughter and near extinction of Clan Strachan by Robert the Bruce. The Heritage Lounge will act as a local tourist centre; will house historical relics about the local area and Clan Strachan; will display Clan Strachan heraldry, and house rare books and other literary works.
Also, the Centre for Heritage would be a venue for our Commander, Rob Strachan, to meet visitors; and provide a venue for future Clan meetings and gatherings.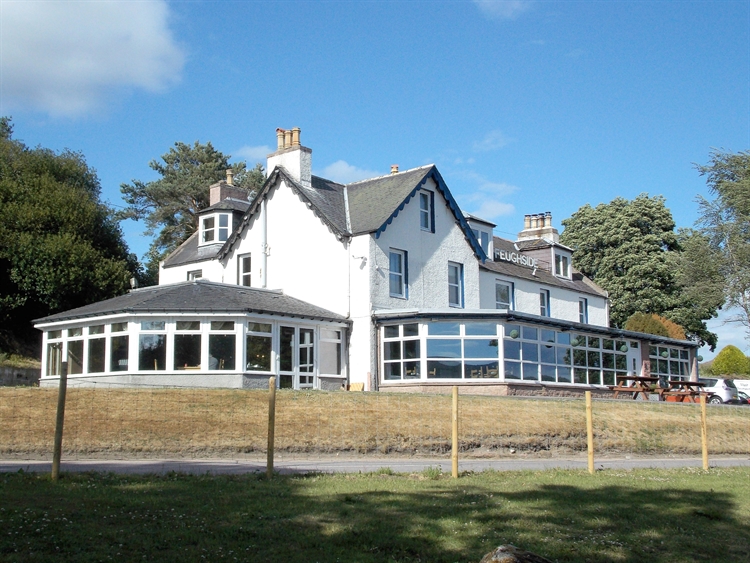 Strategic Plan
The Trustees would like to acquire other strategic properties within the auld barony and District of Strachan. In particular, areas that were of significance to the original inhabitants of Strachan, or the medieval Anglo-Norman family who referred to themselves as 'de Strachan.'